It is inescapable, the background accompaniment to every Premier League highlight. The words to the chant go "woooooaaahhh [name of club cult favourite], wooaaahhh [skill unique to player] woooooaaahhh he never gives the ball awayyyyyy 1-2-3-4" and then repeats itself. Yes, you do know it. Yes, it has already become a little bit grating.
Set to the Earth, Wind & Fire song of the same name, the September chant has yet to acquire the full brain‑numbing ubiquity the Beach Boys' Sloop John B attained in recent years, but it is definitely on its way. Watford sing it about Abdoulaye Doucouré, Chelsea about Tiémoué Bakayoko, Aston Vllla about both John Terry and James Chester. At this point, the only hope of your club escaping the craze is by ensuring you have a team full of players unable to keep possession. Everton aside, that means everyone's at risk.
What makes a chant spread like a raspy cold? And is it possible to trace the tune back to a single source? Any attempt at answering the former question would have to acknowledge that creating a terrace hit requires a certain kind of magic. Will Grigg's on Fire, for example, became the chant of 2016 thanks to the serendipity of events; created to celebrate the unlikely success of an unheralded striker (in League One with Wigan Athletic), it became synonymous with the unlikely success of an unheralded nation (Northern Ireland at the European Championship), which only boosted the signal. At the other end of the scale, Put Your Hands Up for Brighton, the song played to gee up the crowd at the Amex before kick-off is now a club anthem largely because Fatboy Slim recorded it and he is the club's most famous fan.
Some chants, then, make it big because of circumstance. More commonly, though, they succeed because they conform to general rules. "It has to be short, repetitive and simple if it's going to go viral," says Tim Marshall, the broadcaster and author of a history of football chants, Dirty Northern Bastards. "Seven Nation Army being the classic example. York City's short-lived and very localised classic, about midfielder Onome Sodje, set to the complex subtlety of Eleanor Rigby is very, very unusual."
A study reported by the Smithsonian museum in Washington further narrowed the traits of a successful chant. They looked at Seven Nation Army, the White Stripes song adapted first in the Netherlands then Germany then everywhere. It has only seven notes, the report observed, making it especially simple to remember. It also has melody that operates in a step-wise motion – ie only going up or down by a single note in a scale – another quality shared by many successful chants.
The September chant, then, might be said to be atypical. It has four lines, which don't run in a step-wise motion and, in the final line, require the singer to practice a small amount of glissando as they shift between notes mid-breath. It is also slightly mystifying as to why this song at this point in time, some 46 years after its release, should be so wholeheartedly embraced by supporters. (Does it say something about the average age of a season ticket holder?) Another unusual aspect works in its favour: the song celebrates those players who are generally forgotten, or perhaps even mocked.
The genesis of the September chant is unusual too in that you can actually pin it down. When I first heard it, it was being sung by Watford fans away at Bournemouth in August. I looked it up and found that Rangers, so often responsible for big terrace hits, had also worked one up for new signing Fábio Cardoso. Predating them, however, were Leeds United, who were singing it last year about academy prospect Ronaldo Viera. Middlesbrough too had been singing it in 2016-17 about Gastón Ramírez (presumably the "never gives the ball away" line referred specifically to his memorable solo goal against Bournemouth because he averaged 1.6 turnovers per game last season).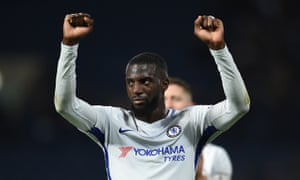 A whole year before it appeared anywhere else, however, the September chant was being sung by fans of Newcastle United. Various YouTube videos confirmed the Toon faithful were using the tune and the "never give the ball away" lyric to celebrate the Frenchman Chancel Mbemba in the autumn of 2015. In fact, by the end of last season, they had already dropped it in favour of incorporating Mbemba's name into a chant about Rafa Benítez to the tune of Ritchie Valens's La Bamba.
Other bulletin board posts helped narrow the likely source. They mentioned hearing the song in the Gallowgate corner and this made sense. Over recent seasons those in that particular part of the former Gallowgate End (whose official name is Strawberry Corner) have taken it upon themselves to try to improve the atmosphere at St James' Park. Fan groups such as the Gallowgate Flags and Wor Hyem 1892 have sought to bring more colour into the ground and more noise.
On Twitter Wor Hyem 1892 told me they were confident they knew the man who had kicked September off. The man was not seeking publicity, but Wor Hyem 1892 assured me he sat in the Gallowgate corner and was a constant source of new music, always making up chants in the car on long away journeys. His latest, about Jamal Lascelles, is set to the "la la la la lala lala" bit of Iggy Pop's The Passenger.
Someone suggested the song was first sung on 7 November 2015 when Newcastle were away at Bournemouth. Wor Hyem concurred. That was the game the man, who was now referred to as Jack, had first sung the song. But there was more information too, something that turned the story on its head. Jack had prepared the chant, observing that Mbemba was Newcastle's best defender and that he never gave the ball away. He had travelled to the Vitality Stadium ready to belt it out for the first time (the same ground where, two years later, I would first hear the chant myself). But when the game kicked off, Jack was stunned almost to silence. Somebody else was belting out his chant, before he had even had a chance to sing it.
They say success has many fathers and perhaps the September chant was just too good to have been invented by one person. Another, more mundane, explanation is that Jack's idea had leaked. A Reddit user called Sholaaaa posted the lyrics to the song under 'Toon chants' on 15 September. The list of football songs that have been written up online but never sung in a crowd is endless, but this one may have been an exception. Either way Jack can be proud; his song had the x factor. Listen out for it at a ground near you.