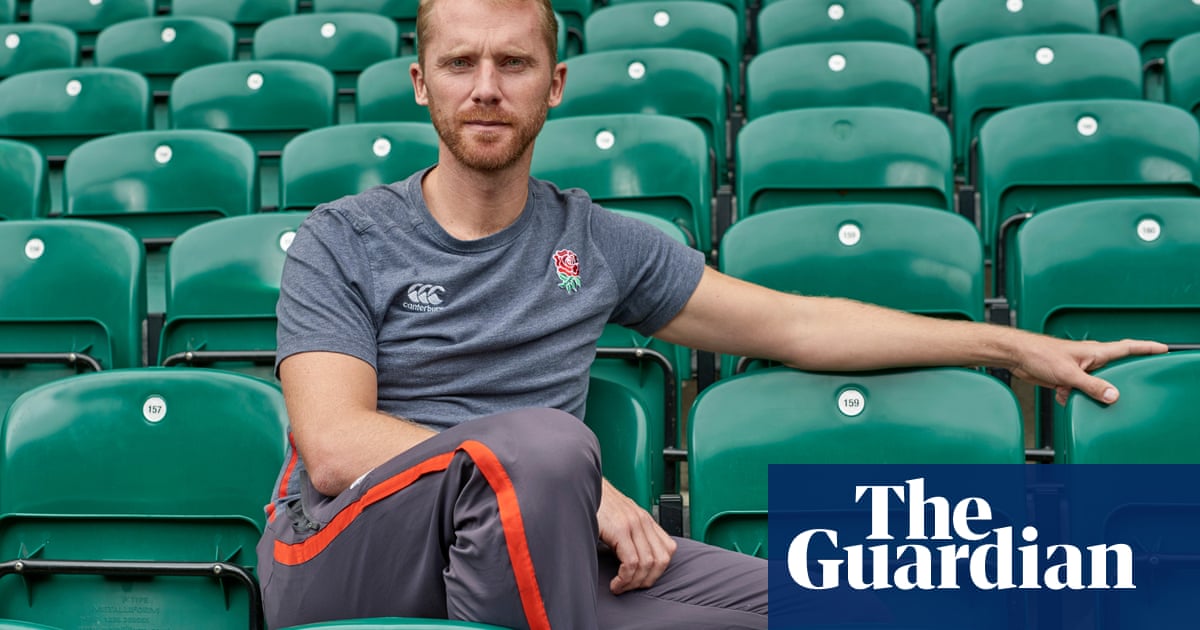 The start of a new rugby union season is not just about players and coaches. Rarely have top-level referees been under more scrutiny, increasingly caught between a congested ruck and a hard place. Decisions in the modern game grow more hairline, the demands on its leading officials more intense. Without a capable whistle-blower to make sense of it all, the road to hell can be rapid.
How blessed the sport has been to attract individuals of the calibre of Wayne Barnes and Nigel Owens, experienced officials who can not only recite the lawbook but possess the all-important empathy to match. The better players visibly appreciate it, even when decisions go against them. Following New Zealand's big win over Australia at Eden Park last Saturday, the first person to congratulate Barnes and ask after his family was David Pocock, the beaten Wallaby openside.
Barnes was also deservedly praised by several Kiwi sages, more than a little ironic given the virulent criticism he endured in the aftermath of the All Blacks' 2007 World Cup quarter-final defeat by France in Cardiff. These days the Englishman cuts a far more assured figure, which makes it even more bittersweet that he is preparing to hand in his sheriff's badge and walk away at the height of his whistling powers.
Over a coffee in Twickenham this week, barely 24 hours after flying back from Auckland, the 39-year‑old Barnes reveals several factors have prompted his decision. Next year, selection permitting, will be his fourth Rugby World Cup; he has a growing young family and his wife, Polly, has just had a work promotion. He also wants to give more time to his "other" job, as a barrister specialising in bribery and corruption at a London chambers, a far cry from his teenage holiday job crushing berries in a Ribena factory – "It was a plum job!" – in his native Forest of Dean. After 200 Premiership games and 81 Test matches, the temptation to bow out at the top is understandable.
As it stands that means this Saturday's game between Exeter and Leicester will in effect mark the start of his last full Premiership campaign, with RWC 2019 in Japan earmarked as his international swansong. Given Owens is still going strong at 47, it represents a regrettably early bath for an influential figure who has steadily earned a global respect afforded to few English officials. The great Ed Morrison presided over the 1995 World Cup final; should England fail to reach Yokohama next November, there must be a fair chance of Barnes doing likewise.
Before that, though, looms a hugely significant season for the English game. Barnes, who refereed his first Premiership game in 2005, has had a ringside season ticket as concussion fears, tackle height anxiety and breakdown collisions have all intensified. "I wouldn't say I'm concerned but it's something we all need to be aware of. It's ferocious and extremely physical. I think players are aware they've got to take a bit more responsibility. If it goes wrong you're going to hit someone in the head and probably face a red card and a ban."
In Barnes's view it would also be helpful to have more, rather than less, input from the television match official up in the stand. "I would expand it so we can check whatever we want without necessarily stopping the game. If, in a crucial moment, I can ask: 'Is that a forward pass?' and someone can tell me the answer in three seconds we don't need to stop the game for 30-40 seconds. It's like a scrum-half constantly talking to his No 10." If such support had been on tap in 2007, it would certainly have saved him a world of angst.
The latest RFU crackdown on players appealing to officials and waving imaginary cards also has Barnes's firm support, even though it feels half a lifetime since he sent off Dylan Hartley, now England's captain, for swearing in the 2013 Premiership final. "It's not a subject we discuss a lot. It wouldn't be our general chit chat. I just don't think it would happen again. Dylan's a superb leader … I think it was just a moment of frustration.
"It was a massive shame it became the talking point. Pocock shouted at me at the weekend about something I'd got wrong but I had to remind him there are better ways of doing that. He said: 'Of course, sorry, that wasn't the right way.'"
Yet when he does "hand over my rusty whistle", Barnes will depart with far more happy memories than regrets. Last season's European Champions' Cup final, a horribly tough game between Leinster and Racing 92, was an unenviable assignment and Barnes returned to the sanctuary of his dressing room not anticipating much post-match bonhomie. Within seconds Racing's Irish lock Donnacha Ryan had stuck his head around the door and invited him to share a beer or two. Barely had they blown the froth off the first when there was another loud knock. Enter Leinster's Tadhg Furlong, bearing a further stack of beers for the Englishman and his assistants.
There was another revealing snapshot following Saracens' win over Exeter at Twickenham last May when Barnes sent Schalk Brits to the sin-bin on his farewell club appearance. Afterwards the hooker was given his yellow card to keep, inscribed with the message: "Dear Schalk, Sorry, Wayne." English rugby should celebrate the unassuming Mr Barnes – Sir to you – while it still can.